Pro Wrestling Wiki
is a fan-created website about the WWE and other pro wrestling franchises. The wiki format allows anyone to create or edit any article, so we can all work together to collect everything there is to know about Pro Wrestling. Hit
Edit this page
to contribute! Not sure where to start? We're trying to get all the wrestler pages to match a common template, like the one seen for
Hulk Hogan
. If you see a wrestler page that isn't set up like that, it'd be a big help if you fix it up!
Promotion Of The Month

With the WWE's biggest pay per view event of the year, WrestleMania, just around the corner, the WWE has really been gearing up this month. The road to WrestleMania has started and the excitement of WrestleMania keeps growing. There is no doubt that March will show why the WWE is the number one promotion. Read more...
Poll
Will Edge win the title at WrestleMania 26?
Featured Article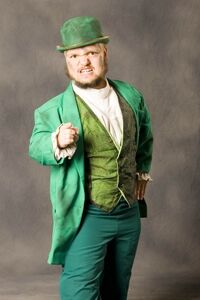 In preparation for St. Patrick's Day, we decided that we were feeling in an Irish spirit, and what better way to celebrate St. Patrick's Day than by honoring wrestling's very own leprechaun, Hornswoggle. Hornswoggle, better known by his real name Dylan Postl is extremely popular among the kids in the WWE Universe. Read more..
Random Image
With 660 images on the Archer Wiki, there is no shortage of pictures.
This image has been randomly selected. For more information, click directly on the image. The resulting page has a link to detail when it was uploaded, by whom, and which articles use it.
Female Wrestler of the Month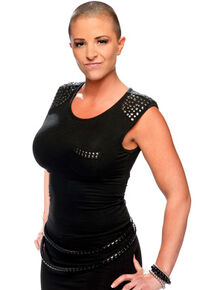 After spending many years wrestling in Ohio Valley Wrestling and Florida Championship Wrestling, Serena shocked the wrestling world by appearing on the January 22, 2010 episode of Smackdown, where she shaved her head and became part of CM Punk's Straight Edge Society. Read more...